Sitting here in a hotel room and looking across the river at Detroit's skyline, it seems like an odd time to talk about a trip I recently took to the other end of the province. The difficulty with writing the Ontario Craft Beer Guide is that Ontario is four times the size of England and time seems increasingly brief when you're confronted with distance and an editorial deadline. Any moment you can claw back to accomplish some writing and fulfill some of the tasks on an ever increasing stack of obligations is a necessity.
One of the questions that my co author, Robin LeBlanc, and I get asked most frequently about the book is about the speed with which the market is expanding. There are something like 275 breweries extant and in planning in Ontario at the moment (that we know about! Rumsfeld would be all over these unknown unknowns) and there was a week during the planning of this venture in the summer when three breweries opened during the same week. Were we daunted by the news?
Frankly, yes. We're not idiots. Crazy, obsessive, and given to ironic patter, but not stupid. Just last night as I was having the Perch special for dinner at Rock Bottom in Sandwich, Ontario, the bartender told me that there was a brewery opening next door in about six months. It was all I could do not to cry into the tartar sauce. Clearly, Sandwich Towne brewery should be using the motto "Enjoy Every Sandwich."
 We're aiming to keep up with the market right up to a week before our editorial deadline, but sometimes you get a place like Ottawa that makes it difficult. There have been 13 breweries founded in Ottawa in the last two years. That doesn't include breweries in places like Calabogie or Casselman or Perth or Forester's Falls. The last one, Tooth and Nail, had opened 8 days before our research trip.
A research trip for a beer guide can be a bit of a grind. Union station at dawn and Ottawa Transpo by noon. (I'll give Ottawa Transpo this: dedicated separate lanes for buses seem like a really good idea, although I did wonder a little about the likelihood of concrete gullies focusing winter winds towards the passenger shelters. February must be a bad time for a bus pass in Ottawa.) Google maps makes getting to places straightforward with the schedules inbuilt and forunately our itineraries were open for the trip allowing a little freedom in terms of timeline. On the second day of the trip, I used Brad Campeau's BrewDonkey service, which is a great way to get around Ottawa to look at breweries and a fun tour besides. Ottawa Transpo doesn't offer donuts.
The thing is this: Drinking beer recreationally is fun. Drinking beer on a purely informational basis, less so. By nature, writing a guide demands that you act in good faith. The key duty is to the reader, meaning that you have to accurately represent your experience and that your experience has to be valid. You have to go to as many of these breweries as is reasonably possible and attempt to explain what they're about. When it's not possible to visit the brewery in person, you have to endeavour to honour the brewer's work by attaining fresh samples that they are happy with so that they are not misrepresented on the basis of a can sitting on a pallet in a non-refrigerated warehouse for a month and a half.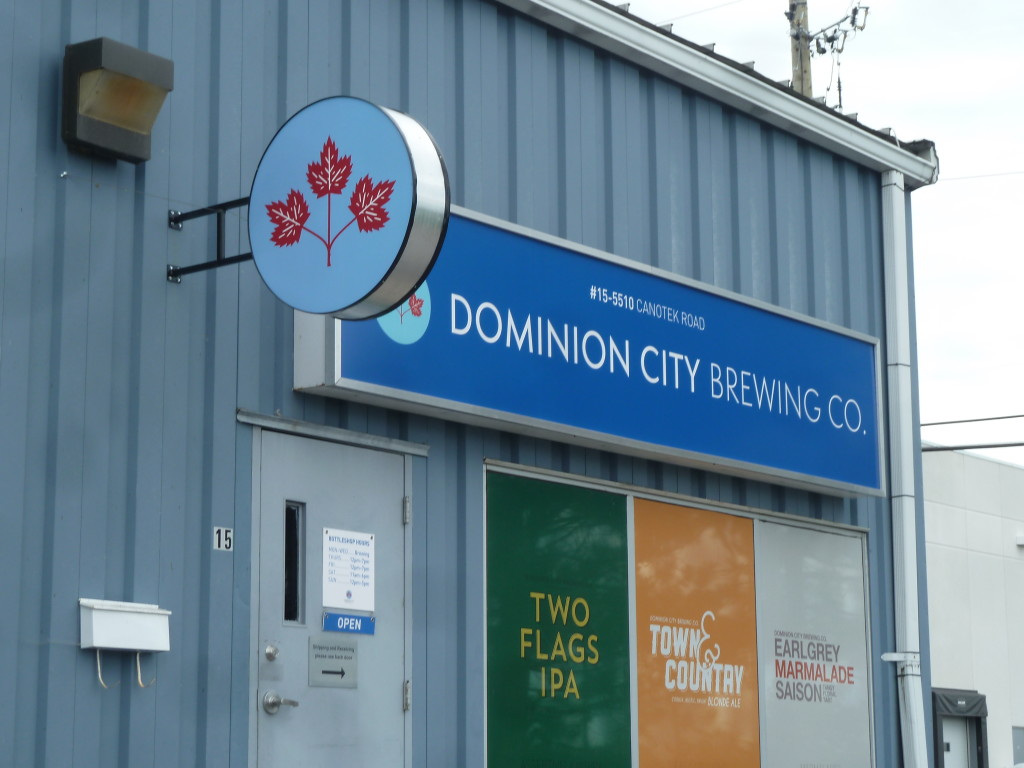 Since you're providing ratings, you've got to do so without fear or favour, calling it straight down the middle to the best of your ability. Total objectivity is not possible, but knowledge of brewing flaws, historical and categorical style descriptions and values, and a decade of context are helpful. In terms of actually sampling the beer, you're equipped with an educated palate, a notebook and a working referential understanding of several methods of evaluation. The knowledge that people, brewers and readers, will disagree with some of your evaluation is something that you've got to banish to the back of your mind with the insistence that you're doing a difficult thing to the best of your ability.
What it comes down to, really, is representing who the brewers are and what they're trying to do: telling their story and the story of the evolution of this brewing renaissance we're in the middle of. We're trying to capture a snapshot of where the Ontario brewing industry is at the moment and if the end result of that is people supporting their local breweries or visiting ones further afield, so much the better.
Ottawa is a marvelous microcosm for the Ontario scene and an illustration of the cumulative nature of a brewing industry. Ottawa's beer scene isn't as advanced as Toronto's for a number of reasons: The population base is smaller, for one. That said, the biggest reason is that there was never an Amsterdam or an Upper Canada in Ottawa. If you look at brewing in Ontario, there are a huge number of brewery employees floating around that worked at some of the first wave breweries in the province. There's cumulative pedigree that affects the quality of brewing and the quantity of breweries. A large brewery will always cast off employees because that's a natural part of its ongoing operation: people learn and then want to go and apply what they've learned to their own projects. Brewers at Bellwoods and Northwinds and Burdock have worked at Amsterdam.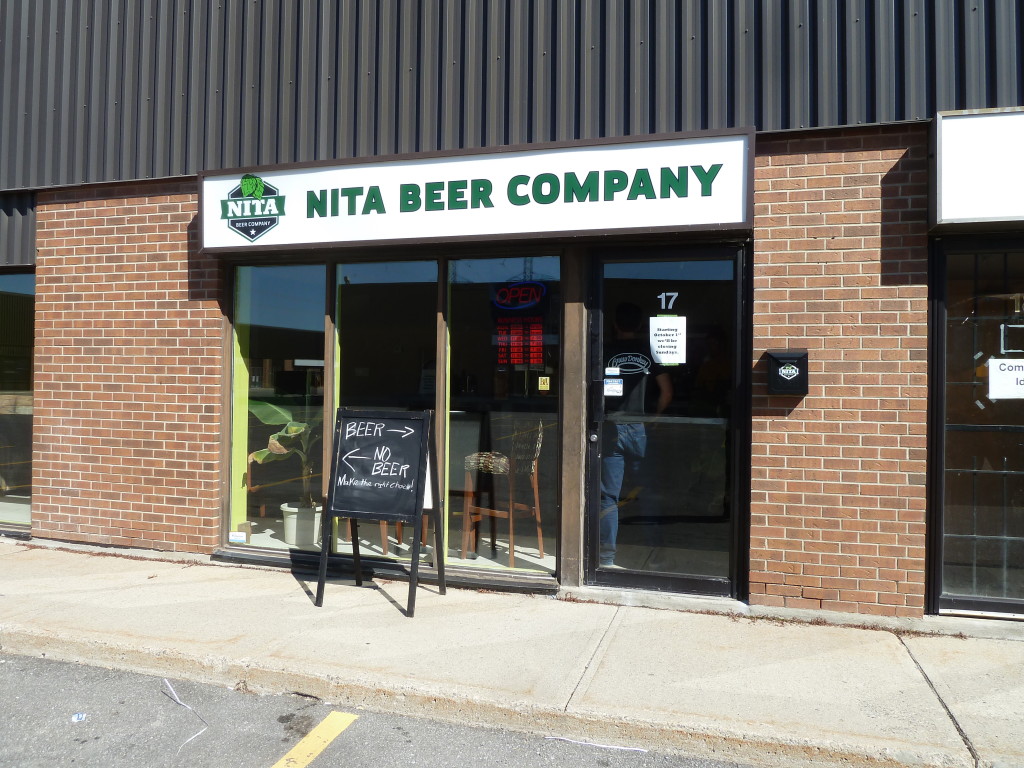 The majority of Ottawa's breweries are third wave: They were founded during the modern "craft" boom. I don't have an exact date for that, but it basically predates my involvement slightly. Call it 2008-9. They're fundamentally DIY organizations with their own influences and tastes that don't necessarily reflect a lot of brewing context. This can result in some outside the box thinking. At Dominion City, they're brewing an Earl Grey Marmalade Saison because one of the owner's wives (whose name is in my notes back in Toronto) was making Marmalade and they thought it would fit. At Nita, all of the construction work on their facility except for the HVAC system was done by the partners in the business, all of whom come from trades. At Broken Stick, I'm offered quite a good harvest ale and also a Cherry Bacon beer which in retrospect defies polite vocabulary. Broadhead, founded by Engineers and (I think I'm getting this right) a blood spatter analyst, continues to refine its production and are about to have a second beer in the LCBO.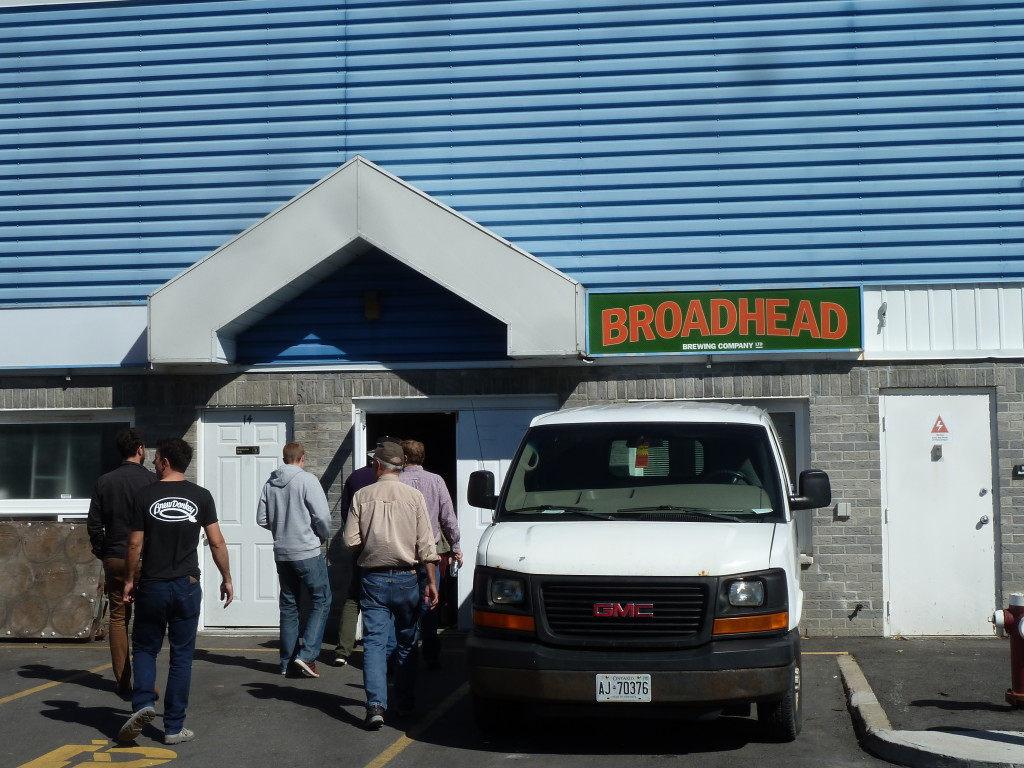 Beyond the Pale have made good, expanding into a second location at City Centre from their original location. They've got their own steel now instead of borrowed equipment from Beau's. Kichessippi are expanding their product line significantly and are immensely proud of their new canning setup. Big Rig has expanded dramatically and now have two brewpub concept restaurants and a central brewery that is large enough to permit some contract brewing. Seeing Lon Ladell's look of pride at that facility tells you all you need to know. The newly founded Tooth and Nail benefits a little from that cumulative pedigree I talked about earlier. Matt Tweedy was at Beau's for a while and King before that. Dayna Guy was bar manager at Beerbistro. Their Pilsner is practically electric. Walking back to the hotel from Hintonburg to burn off some calories, I could only wonder what they'll get up to in the future.
Over two days, we sampled 108 beers and lamented that we didn't get to everything. Between now and December, we will try everything else. Time is short and I'm going to stop writing this now so that I can write entries for the four Windsor breweries I visited yesterday.