Over the course of the last four years, I have written four books. It works out to a book a year on average. That's not exactly Stephen King or P.G. Wodehouse territory, but then I'm not writing about a rabid St. Bernard attacking members of the Drones Club.
The majority of these books are still available through various online portals.
HOW TO MAKE YOUR OWN BREWSKIS: THE GO TO GUIDE FOR CRAFT BREW ENTHUSIASTS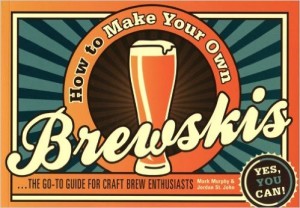 Written with Co-Author Mark Murphy (from Left Field Brewery in Toronto, no less!) this book covers the basics of home brewing with a focus on preventing the types of rookie mistakes that are likely to cause problems with your first five batches. It's a very good place to start as a novice and features dozens of helpful illustrations.
ONTARIO BEER: A HEADY HISTORY OF BREWING FROM THE GREAT LAKES TO THE HUDSON BAY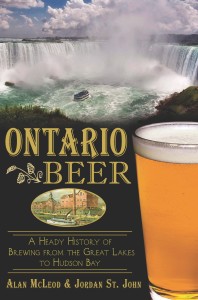 Written with Co-Author Alan McLeod (from A Good Beer Blog, no less!), Ontario Beer tells the story of brewing throughout the history of the province, providing readers with an outline of the course of the industry. Whether you're a coureur du bois, a top-hatted Victorian dandy or a modern day plaid-and-Pabst hipster, you're going to find something to relate to and learn a lot along the way.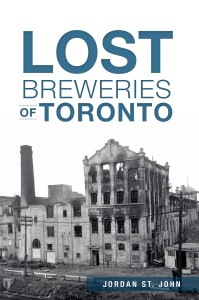 A solo project, Lost Breweries of Toronto tells the story of Toronto's development from the point of view of the brewing industry. It is a history which, due to prohibition and 20th century consolidation, has been previously overlooked. Initially, I thought it would be a good vehicle to tell modern brewers that they didn't have to look to American Craft Breweries for role models. After all, we had them in Toronto. It turns out that the insights provided by the brewing industry are fairly profound in terms understanding the city's development in ways physical, moral, and economic.
Lost Breweries of Toronto was nominated for a Toronto Book Award and Short-Listed for a Heritage Toronto Book Award. It will also serve as the basis for a series of tours for Heritage Toronto's 2016 Tour Program.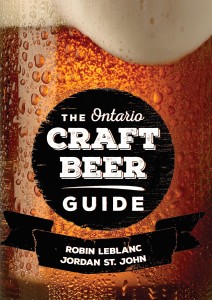 Written with Co-Author Robin LeBlanc (an actual Thirsty Wench, ladies and gentlemen) the OCBG covers all of the breweries that existed in Ontario before November 15, 2015 and provides tasting notes and ratings for something like 750 separate beers. Further editions will cover times even more recent and as yet non-occurring.
Do you find yourself baffled by the selection on shelves when you try to find something to drink? Struggle no longer, fellow inebriate! With a little light, entertaining reading, you can find a suitable tipple! If you really don't feel like reading at all, we've included some lists for the Buzzfeed generation.
Now available for pre-order from Amazon and eventually available at regular bookstores via good old fashioned waiting around.