The Background
Muskoka's been going great guns of late. When you think about the amount of reach that their brewery now has, it's impressive considering where they were just a few years ago. Here's a picture of their branding from when I started writing about beer in May of 2010. In point of fact, the first beer event I ever got invited to was probably the launch for their Light Pilsner. They replaced that beer with other things, correctly sensing the mood of the market.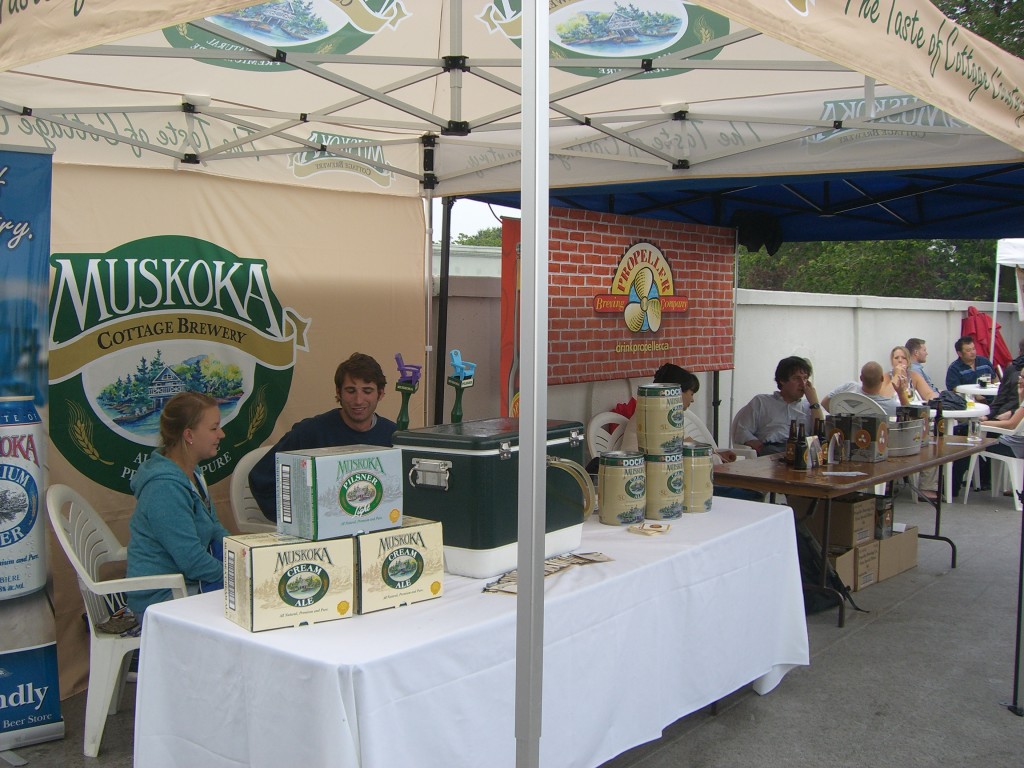 They're on shelves across most of the country now, and Mad Tom and Detour seem to be the brands leading the charge. I'm given to understand that they projected brewing 15,000 HL of Detour last year, and I'd bet they surpassed that. That beer, by itself, accounts for more volume than the majority of craft breweries in the province of Ontario. This was made possible by a brewery expansion in 2013-2014.
When a brewery rebrands this quickly, there are growing pains. The universally lauded Spring Oddity has made its way to the Great Egress, but given its name I could see it returning. The Winter Beard may not have moved with the speed you'd assume, given the cellar aged versions we saw on shelves the subsequent year (although that could have been an attempt at educating the public.) The Dark Ale, a sort of throwback to 90's era Ontario is gone now, and I confess to missing it a lot.
On the bright side, the Summer Weiss has gone through packaging variations and I'm pleased to see that it has settled in a standard 473ml can rather than a 750ml corked and caged bottle. That wasn't a good format for that beer. Also, and this is baffling to me, I have talked to beer reps from America a lot recently and they all really like the Twice As Mad Tom. Three separate companies of various size. Same praise.
I like the fact that they are now delivering beer to people's docks. That's a fun idea, although in order for it to benefit me, they're going to need to go all Fifth Element on it and bring it to my balcony.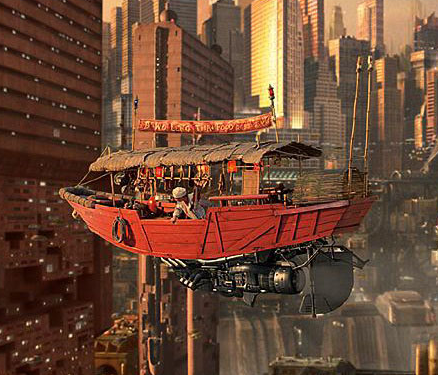 The Beer(s)
Moonlight Kettle Summer Saison is the first beer in a series of exploratory beers. I am in favour of Muskoka trying to vary their portfolio a little because while the core brands are moving, you've got to keep the brewers engaged. Oddly, this is not the first such attempt. They briefly had a "Rough Cut" series with beers that would switch out in the Survival 12 pack. Making people buy 9 established bottles to get 3 new bottles is a risky strategy. As long as you have time to run the product through R&D in order to make sure the quality is there, a monthly innovation is a great idea. You create engagement with the audience and if you play the social media aspect right, you get people excited about the core brands and grow everything.
I don't know about the marketing pitch:
"A midnight visit to our brewery unearthed a secret – late at night our brewers rendezvous in the brewhouse to develop untamed brews that haven't been shared, until now. Created under the mystery and intrigue of a full moon, our Moonlight Kettle Series showcases a select few of these top-secret brews. Each Moonlight Kettle beer has been hand crafted in unique ways, with our solemn promise to never brew the same beer twice."
Seems to me the entire point is to develop additional product. Promising to create artificial scarcity is silly. Also, I know a bunch of brewers. If they are at the brewery at midnight, something has gone terribly wrong. Ah, well. Romance! Adventure! Marketing!

The Summer Saison is the first of these products on offer and it's a touch odd given the context in which it exists. For the most part in Ontario, the Saisons that we've gotten have been from Dupont. The Vieille Provision is frequently held up as the standard and for good reason. It has influenced a lot of local brewers and I believe Dupont's yeast strain is kicking around in Ontario at the moment. It ferments hot and attenuates well. Muskoka's Summer Saison doesn't seem to be trying to emulate that, which is sort of an odd choice in a market where consumers have come to expect that dry, peppery character connoted by the name of the style.
As I'm nosing it, the first thing I get is a big iron world of blood and copper. As the foam recedes so too does that brazen metallic character and I'm left with overpowering phenolics in allspice and clove. There is honey and bready malt, but mostly there is sweetness. The label promises Tropical Fruit, but I am not getting much more than a small hint of what might be passion fruit and I am thinking to myself that the finish is too sweet. This should be 7.8% instead of 7.3%. It's out of balance in the direction of the phenolics which are only exacerbated by the apparent addition of Grains of Paradise. For something that markets itself as a Summer Saison, it misses the implied connotation of refreshment completely.
It reminds me of the Belgian Tripels that Cedric Dauchot is brewing out at Townsite. They were also big and phenolic and sweet, but with a little more restraint. Dauchot trained at Silly, so I assume that's an influence here. There are, naturally, Saisons other than Dupont and I don't claim to have been exposed to many of them, but I do not think it is context that is letting me down. Two days before I tried this I tried the competition it will be facing in the form of Boulevard's Tank 7 and Brooklyn's Sorachi Ace.
There are the bones of something worthwhile here, but it's not a summer project. This is a rare miss from Muskoka and I'm glad to see that. It means that they're actually taking risks with their monthly development program. This should be about the R&D process and that means that sometimes it's not going to work.